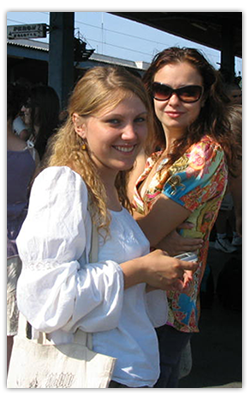 Accommodation
Accommodation for all participants will be provided in twin rooms in the student dormitories not far from the campus:
Student dormitory A ("Živojin Ćulum")
Student dormitory B, or
Student dormitory C ("Nikola Tesla")
Address:
Bulevar despota Stefana 7
21000 Novi Sad
Each room has an en-suite bathroom, a balcony and a pantry.
However, the rooms are not equipped with electrical appliances (cooker, refrigerator, air conditioner), telephone, etc.
The price for accommodation is included in the course fee:
380 EUR in total
Participants who arrive earlier or stay longer (a day or two) pay an additional 18 EUR per day.
Meals
The participants will be provided with two meals (breakfast and lunch) in a restaurant near the campus.
Vegetarians will be catered for but they have to state this in their application form.
The price for the meals is included in the course fee: 255 EUR for three weeks