Course Fees
The 2022 programme course fee for the full three-week Summer School is 780,00 (seven hundred and eighty) EUR and it includes the following: tuition, course books and other teaching materials, accommodation, meals (breakfast and lunch) and extracurricular activities.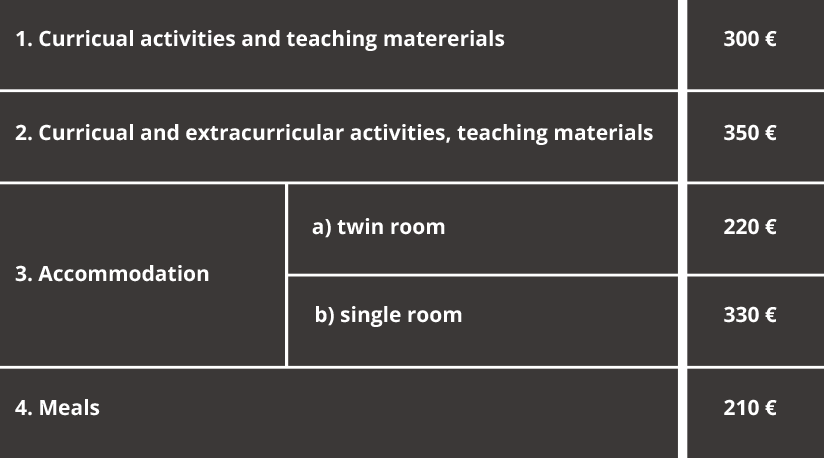 The desired option should be selected when filling in the application form. The selected option cannot be changed once the course has started.
The final exam is included in the course price (option 1 and option 2). Students who do not attend the entire course and wish to take the final exam should pay additionally for the exam.
Payment
Payment should be completed by Monday, 18 July 2022. Payment is made in Serbian Dinars in any bank or post office in Novi Sad, to the account of the Faculty of Philosophy, number: 840-1712666-26, model number 97, call number: 4119.
All participants are required to have a comprehensive health insurance policy for the entirety of their stay in Novi Sad.