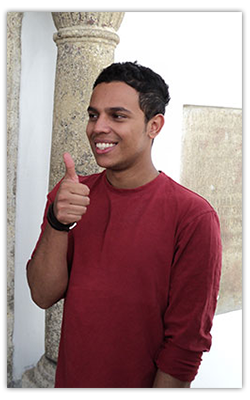 About the School
The International Summer School at the Faculty of Philosophy of the University of Novi Sad was established in 1996 with a mission to popularize and spread learning of the Serbian language and to encourage and promote acquaintance with Serbian literature, culture and history beyond the borders of the Republic of Serbia. It rapidly gained an international reputation for innovative and effective ways of teaching.
Modern glottodidactic methods used in the School to teach Serbian as a foreign language enable the students to acquire competence of all four language skills (speaking, writing, reading and listening). The School offers its students a chance to acquire elementary and extended knowledge of phonology and grammar (morphology, syntax, semantics and pragmatics) of contemporary Serbian as well as knowledge of Serbian literature, culture and history. The Summer School of Serbian has a capacity in both instruction and research to provide high-quality tuition in various disciplines of interest to all those who need proficiency in Serbian – foreign students and teachers, researchers, diplomats, journalists and others.
The main domain of activity of the School consists of instruction in the following areas:
Standard Serbian Language: basics of pronunciation, spelling, reading, translation, conversation and grammar;
Serbian Literature,
Serbian Culture,
National History,
Political Sociology.